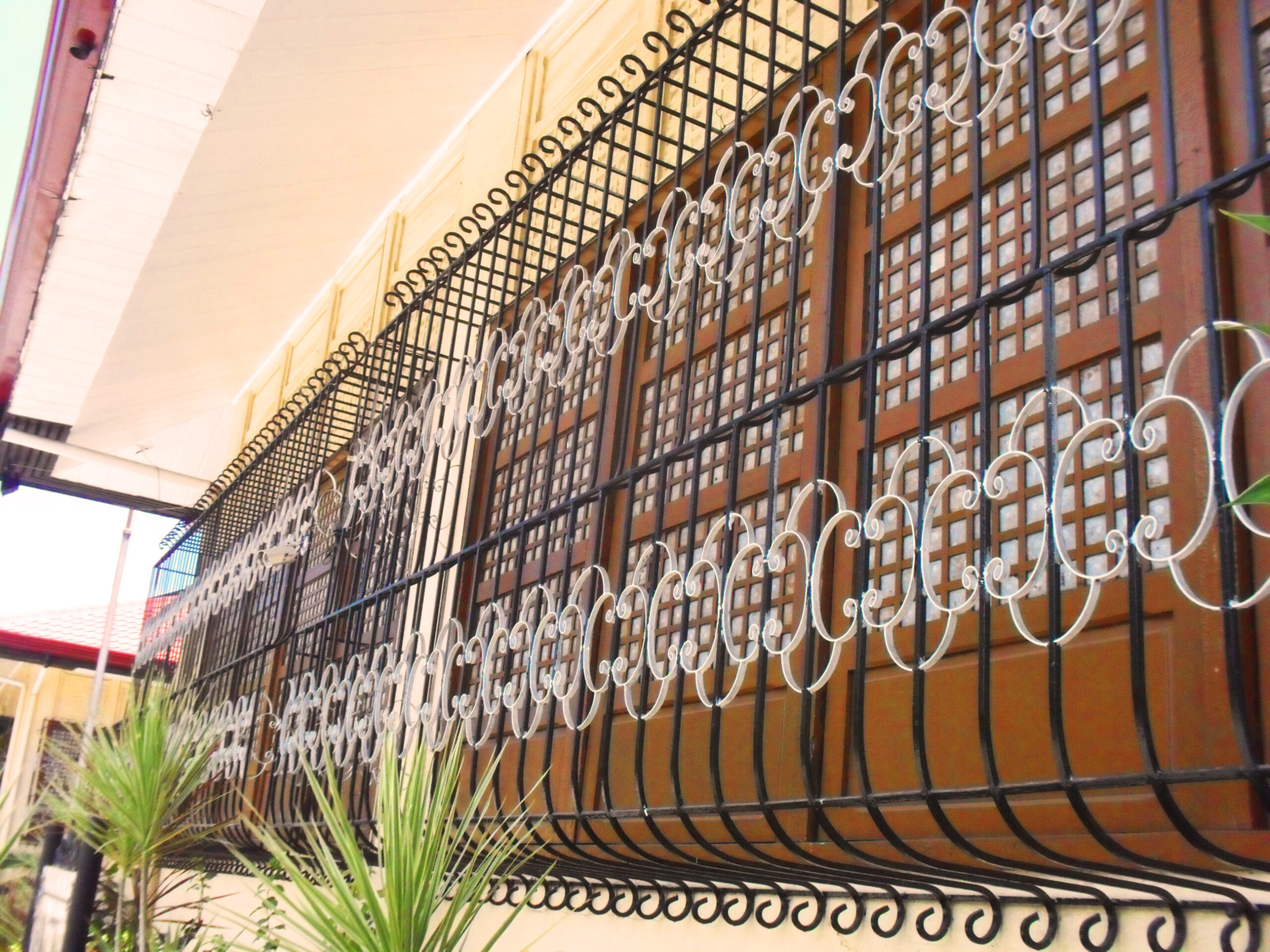 There is nothing we can do without windows; they are our source of sublime natural light. Without window grill designs, it would be impossible to build a house in India or around the world. Homeowners can maintain their security by installing window grills without sacrificing golden light.
To furnish the space, floor-to-ceiling windows are a popular choice. However, intruders can also use these windows to gain access to the house. Iron, steel, wood, and other materials are used in window grill designs to solve the problem. This guide is all about grill window design in detail.
Top 11 grill window design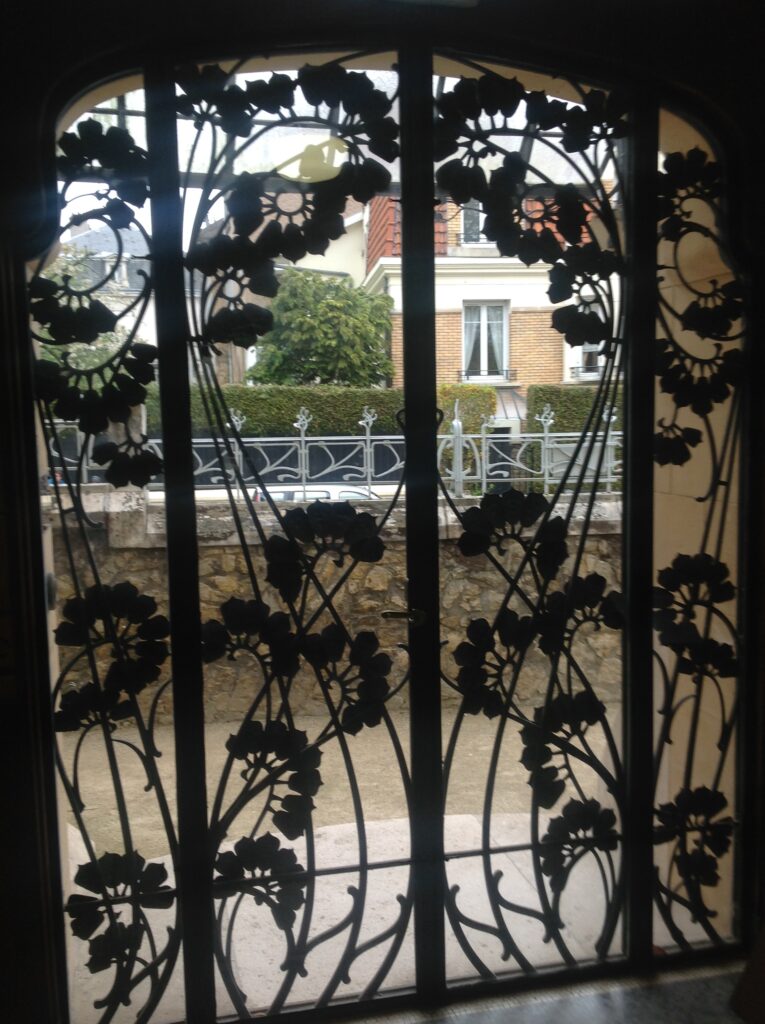 It is common practice to cover windows with coverings or other makeshift materials to prevent dust collection or keep birds at bay. As a result, light and air dispersion or ventilation at the property are not optimal. As a result, you will need a window grill design that is beautiful and functional to avoid an untidy appearance.
By installing a contemporary window grill, you are able to let in fresh air and natural light while preventing insects, dust, and birds from entering your home. Window grill designs enhance the aesthetics of your home by improving its appearance, as well as enhancing its security.
1. Mesh Black Aluminium Grill with Welded Mesh
Mesh grills are primarily used for security reasons. Window grill designs are standard in lower-floor houses because of their intricate design, which offers extra reinforcement. When you have children running around, this is especially helpful.
Read more: What Is Fascia On A House? Purpose Of Fascia, When The Fascia Board Should Replace And More
With welded mesh and galvanized coating, the grill is corrosion-resistant, and the rust-resistant bars are even easier to maintain. Unlike traditional grills, these are easily incorporated into large-pane windows but can be customized for your specific needs if needed.
2. The corner window grill design
Grills must be specially designed to align with the 'V' shapes in windows at corners. Depending on your taste, you may want to use simple vertical bars like these or a mesh pattern. A vertical bar in the middle divides the two sides of the frame, which is designed in the shape of an open book. It is also possible to use the same pattern to design small window grilles for the other windows in the room.
3. Casement window grill designs made from PVC
The design is classy when compared to conventional grills. In addition to making your home attractive and welcoming, these grills hint at a contemporary design for commercial buildings and social zones.
This grill design is made from standard materials and undergoes a strict manufacturing process to ensure its durability, long life, and outstanding aesthetic appeal. The PVC components contribute to the lightweight, abrasion-resistant, and highly durable nature of these grills. These grill designs are among the most popular because they offer benefits.
4. Design of decorative window grills
You can elevate your home's curb appeal with this beautiful grill design for windows. As a result of its creation, the window is completely covered, and any unwanted intrusions are prevented. Baroque-style patterns mixed with mesh, arrows, and arrowheads create a perfect blend of tradition and modernity. This grill design is ideal for rooms with views of the garden or backyard to maximize protection.
5. Grill with white design pattern
Designed in white, the window grill imparts a simple and elegant aesthetic look. Grills with sleek designs are a hot item this season, making them a popular choice for homeowners and designers alike. Before sending it across, a rigorous quality check is carried out on the window grill design.
A few key parameters make this grill stand out from the rest. They are dimensional accuracy, smooth finish, and simplicity of installation. Aside from its termite and moisture-resistant features, this grill is low-maintenance and highly durable. Sizes can be customized to fit your needs, with an exterior thickness of 18mm and an inner thickness of 6-18mm.
6. Window grill made of stainless steel
For places where there is a high humidity level, where regular iron may rust quickly, stainless steel window grills are an ideal choice. Grills made of stainless steel are not only rust- and weather-proof, but also beautiful. As an example, this grill is designed with horizontal steel bars placed alternately, providing strength and stability. No other metal can offer such a clean, refined appearance as glossy steel grills.
7. Designs for Iron Window Grills
With a vintage feel and an efficient design, iron window grills are easily integrated with standard windows. Doing so will not only add a simple method to your house but also strengthen its appearance.
Because iron is both strong and durable, adding iron grill windows to bay windows can enhance security for the residents. These grill designs can easily be customized according to your preferences and provide protection and beauty simultaneously.
8. The designer window grill design
You can unleash your artistic spirit by choosing this unique grill design for your windows! Cast iron is used for the entire frame, which ensures durability and strength. Adding a special touch to the exterior, the leaves and flower pattern can be customized per your requirements.
Aside from being installed on the exterior of the room, it can also be mounted on its interior. A home with a tight security system or on the upper floors should be designed with such a design.
9. Latticed window grills design
An additional option is available to you if you require high levels of security and protection. Intruders and the elements can be kept at bay through this window's two security levels. Generally found in industrial environments, forged metal sheets are used to line the inside. There is also the option to decorate the top of the balcony window grill in a classic design.
10. Design of vintage window grills
Window grills with vintage elements impress those who love vintage décor. The antique window grill design is quite durable with its wrought iron construction. With the grill, any unwanted access to your home is blocked using vertical bars and arches. Additionally, it doubles as a plant holder so that you can satisfy your green thumb!
11. Pot Holder Design for Window Grills
A multipurpose window grill that provides protection and supports planters at the same time. Rings are attached to the grill's exterior so small pots can be held. Vertical bars are fabricated with decorative elements to complement your plants' beauty. This idea works well as a window grill for balcony windows and windows on the garden side.
Apart from this, if you are interested to know more about Types Of Chimneys then visit our HOME IMPROVEMENT category.
FAQs (Frequently Asked Questions)
What is the best kind of steel to use for grilling?
In particular, 304 stainless steel is commonly used in BBQs. These grills are highly regarded because they are not magnetic and are widely used for high-end grills. The material has become a BBQ staple. Chrome makes up 18% of the mix, nickel makes up 8% to 10%, and carbon makes up 0.008% of the mix.
Which color is best for window glass?
Choose blue-colored glass if you want to match white window frames with blue glass. It's not just for novelty purposes that blue-colored glass is available. Moreover, it can provide an extra layer of protection from UV rays.
Is it safe to have windows without grills?
In the absence of additional protection for glass windows, burglars will easily be able to break into your house, or vandals will be able to damage your home. You can significantly reduce this possibility by installing strong grills.